XoForms
23/09/2022
XoForms are a novel video first job application form designed to engage with job applicants. Using XoForms, customers like you can launch their own careers page, receive the job applications, invite candidates to take up tests, and manage hiring operations seamlessly. Have a look -
What are XoForms and How to use them?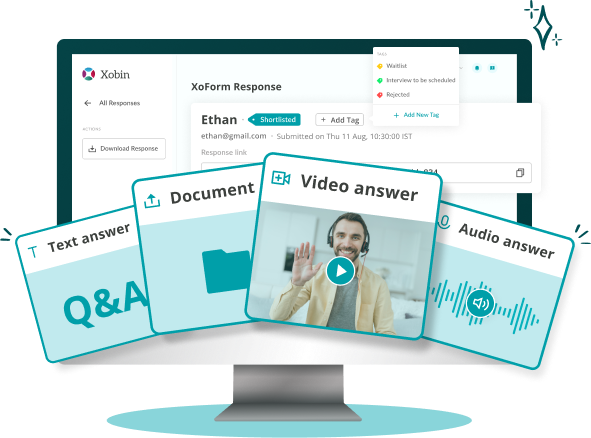 Build a XoForm with all the required questions, including video responses, and receive a number of applicants at a given time.
Customize your careers page where candidates fill job applications and assess them 3x faster with Xobin's personalized assessments suite.
Find all your questions regarding XoForms answered here.